What the Integral Movement Remembers
A Call for Awakening to Spirit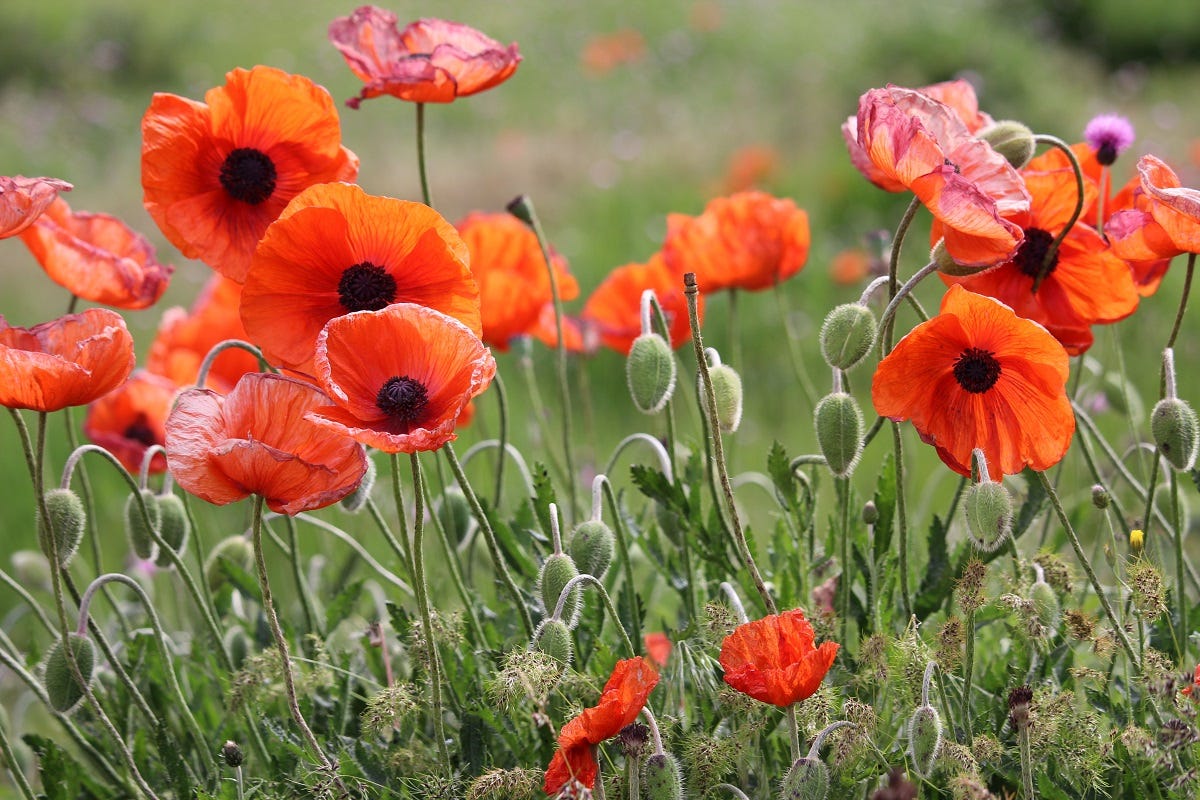 (Photo: Shokufeh Pour-Reza via Unsplash)
To paraphrase something the Integral philosopher Steve McIntosh said some years ago: there's no more important work for an Integralist than building the Integral worldview itself.
But how do we do this when so many of us disagree amongst ourselves?
There are staunch critics among us who hang out in our social media circles. You may hear from them that Integral philosophy is not practical enough, that it's not relevant enough, or is not popular enough to warrant adherence. Some of these people have wrestled with the philosophy and found it lacking, and others have rejected the best views and taken to promoting weird, sectarian views instead.
I have spent many hours tussling with these folks in social media forums filled with huge disagreements and controversy. Let it not be said that there is not a healthy spectrum of legitimate philosophical leanings within the Integral movement. (And let it not be denied that there's a bit of lunacy, too.)
Perhaps the biggest rift among Integralists concerns the proper role of spirituality. Opposed to the view of sectarian thinkers who would separate Ken Wilber's nondual spirituality from his scaffolding of evolutionary metatheory, I would invite others to put such deep spirituality at the center of our purpose, as I try to do.
Remember Wilber's words from the Foreword to The Atman Project:
The Atman project: the attempt to find Spirit in ways that prevent it and force substitute gratifications. And, as you will see in the following pages, the entire structure of the manifest universe is driven by the Atman project, a project that continues until we -- until you and I -- awaken to the Spirit whose substitutes we seek in the world of space and time and grasping and despair. the nightmare of history is the nightmare of the Atman project, the fruitless search in time for that which is finally timeless, a search that inherently generates terror and torment, a self ravaged by repression, paralyzed by guilt, beset with the frost and fever of wretched alienation -- a torture that is only undone in the radiant Heart when the great search itself uncoils, when the self-contraction relaxes its attempt to find God, real or substitute: the movement in time is undone by the great Unborn, the great Uncreate, the great Emptiness in the Heart of the Kosmos itself.
I hear this today as a reminder to the Integral movement -- the loosely-defined group of individuals who are inspired by Wilber's philosophy, his many contemporaries such as Carter Phipps and Lana Wachowski, and predecessors such as Sri Aurobindo and Clare Graves.
We are a community of evolutionaries, persons whose spirit is always under renovation.
As I see it, Ken's writing is a call to think of the Integral movement not as a force of grasping and despair but of REMEMBRANCE.
Our remembrance ought to begin with Ken's words -- articulated in dozens of books and hundreds, if not thousands, of videos and blog posts -- and the words of all his contemporaries who have walked alongside him (or just down the road on an aligned path) in his Integral vision. From there, it ought to stretch out to Teilhard de Chardin, Jean Gebser, and other luminaries who have helped to build the Integral worldview.
Such remembrance is not veneration of these persons or their books or teachings, though we may be passionate; it is appreciation of the distinctive and original ways that they have each invited us to set aside our individual Atman projects in favor of an unqualified Spirit.
It is this remembrance that awakens us to our own realization.
It is this remembrance that embodies the disembodied Integral philosophy into a renaissance tradition of Integralism and a community of Integralists.
It is this remembrance that builds something Integralists desperately need: a healthy amber layer (e.g., tradition, a source of norms, a commons) and a stronger LR quadrant (e.g., a well-formed collective presence).
And remembrance can bring us an awakening that allows us to engage actively in the world of politics, morality, sexuality, art, and so on, freed from narcissistic attachments and nihilistic doom-seeking.
Hence, the Integral movement has a choice before it today:
(A) to become a community of remembrance and awakening to Spirit, or

(B) to become a substitute for such an authentic awakening, offering instead shallow visions, truncated theories, and rejections of nondual spirituality.
Today I am probably a lot like many of you, striving for consciousness and clarity, looking for inspiration from wisdom and holism, and still seeking connection to others who are walking a similar path.
Not everyone shares my enthusiasm for seeing Integralism as essentially a spiritual movement, and that's okay. Let us agree on what we can agree on, and then move on so that we are better able to serve the world through an Integral vision.
I believe that spirituality should be updated and made more relevant and rigorous, not abandoned. Through The Integralist newsletter, I am hoping to speak to all Integralists, but especially those who are choosing path A.
---
An earlier version of this article was published on Joe-Perez.com on 9/20/2020.